Review of Exhibitions at the 2023CDCE International Data Center Exhibition
2023/11/22
The company held the 2022 annual skill competition, the awarding of enterprise craftsmen and the of advanced figures
---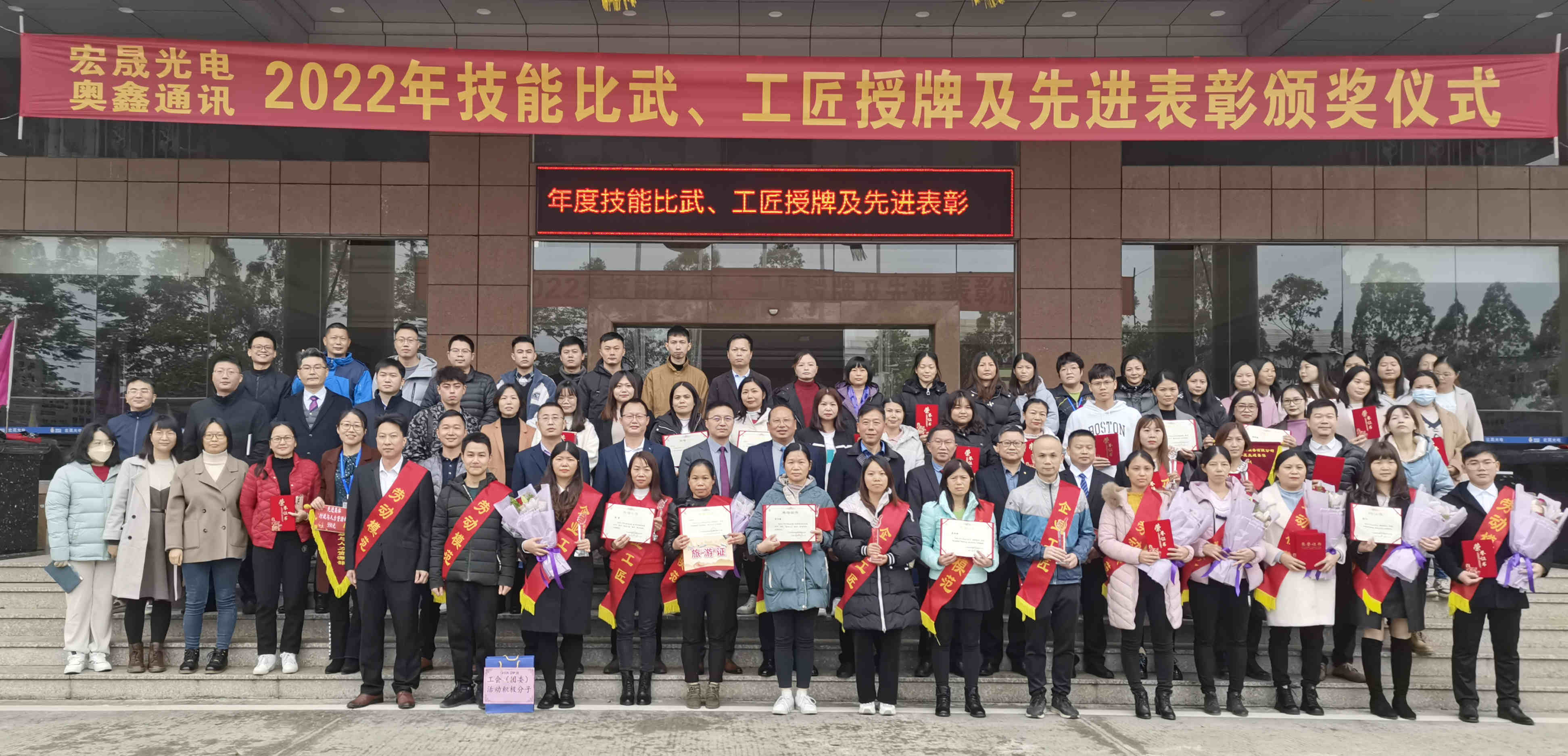 On the morning of January 15, 2023, the company held the 2022 annual skill competition, the awarding of enterprise craftsmen and the of advanced figures in front of the office building. be present company leaders successively issued honorary certificates and prizes to 208 skill competition winners, 169 advanced individuals and 20 activists of trade union league committees, and awarded honorary certificates and prizes to 9 outstanding team leaders and 12 annual innovation suggestion stars. Bonuses, honorary certificates and travel certificates were issued to 10 model workers, crystal trophies and honorary certificates were issued to 11 enterprise craftsmen, and pennants and bonuses were awarded to 7 advanced groups.
At the site, all the winners, advanced figures, and enterprise craftsmen reaped the joy of hard work and won the respect of all employees. They are the role models and models leading the development of the enterprise and the benchmark of our hard work.
In 2023, we have good opportunities but also face more arduous tasks and greater challenges. We hope that all employees will follow the example of the commended advanced collectives and advanced individuals, further change their concepts, strengthen their execution, and build a solid foundation Confidence, indomitable perseverance, vigorous and promising energy, roll up your sleeves, step by step, lead the company's career into a new historical journey.
keyword: 111
Contact information
---
Sales hotline
Procurement Specialist
HR Specialist