Review of Exhibitions at the 2023CDCE International Data Center Exhibition
2023/11/22
Employee birthday parties in September & October, Orte grows with you
---
On September 26, the company held a collective birthday party for management and technical personnel whose birthdays are in September and October in the employee club. There will be lots of laughter throughout the birthday, and the content of the activities is also rich and colorful. Surprises come one after another, and everyone's face is filled with joy.
"Happy birthday to you, happy birthday to you..." Accompanied by the familiar melody, the birthday stars cut the elaborately customized big cake, and amidst the blessings, everyone's smiles bloomed like flowers. The birthday party was presided over by Zhong Jiujin, a member of the Youth League Committee, and expressed good wishes and wishes to the birthday stars present. The birthday stars at the scene all said: Everyone is very happy together, and they also deeply feel the warmth from the Hongshengorte family.
The birthday will be short and warm, but everyone's blessings will last forever. Through this birthday party, employees' sense of belonging will be increased, the company's corporate culture will be promoted, a good corporate centripetal force and cohesion will be formed, and employees' communication and cooperation will be promoted. May happiness accompany every one of our employees all year round!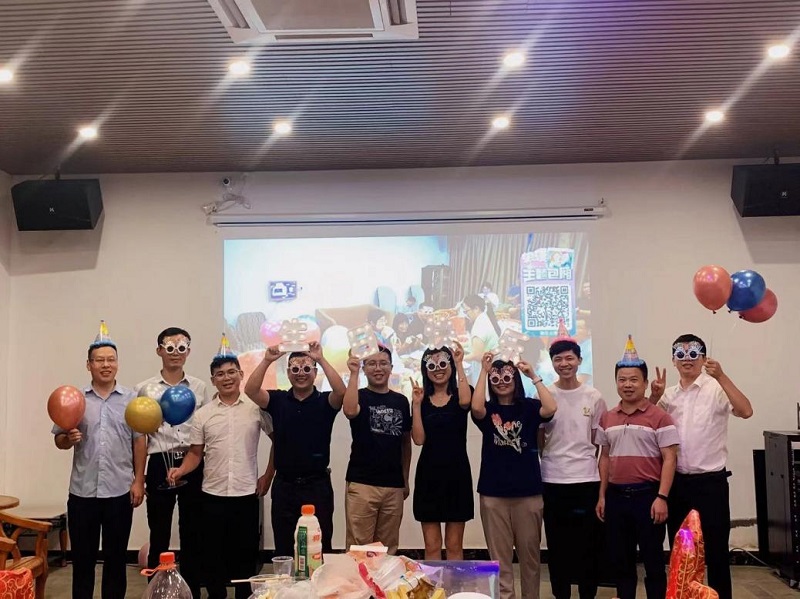 keyword:
Contact information
---
Sales hotline
Procurement Specialist
HR Specialist