Review of Exhibitions at the 2023CDCE International Data Center Exhibition
2023/11/22
ORTE launched a miniaturized, highly integrated, multi-output ASE light source
---
The ASE light source is the core device in the high-precision fiber optic gyroscope. The latest ASE light source developed by ORTE is shown on the right, and has the following characteristics:
1. Built-in integrated integrated waveguide splitter, convenient for multi-channel output and fast docking with other devices in the fiber optic gyroscope system
2. Miniaturization, 60*60*20mm
3. High power
4. It can work normally in the environment of -45~85℃, and the power and spectrum stability are good.
5. High electro-optical conversion efficiency and low power consumption
ORTE ASE-xx series light sources include optical passive/active devices: Faraday rotating mirrors, integrated waveguide splitters, filters, 980 pump lasers. By adding Tap PD, the power feedback can be realized in the circuit, which can realize the device in the whole The output power still maintains a very low rate of change within the operating temperature range.
The specific optical path diagram is as follows: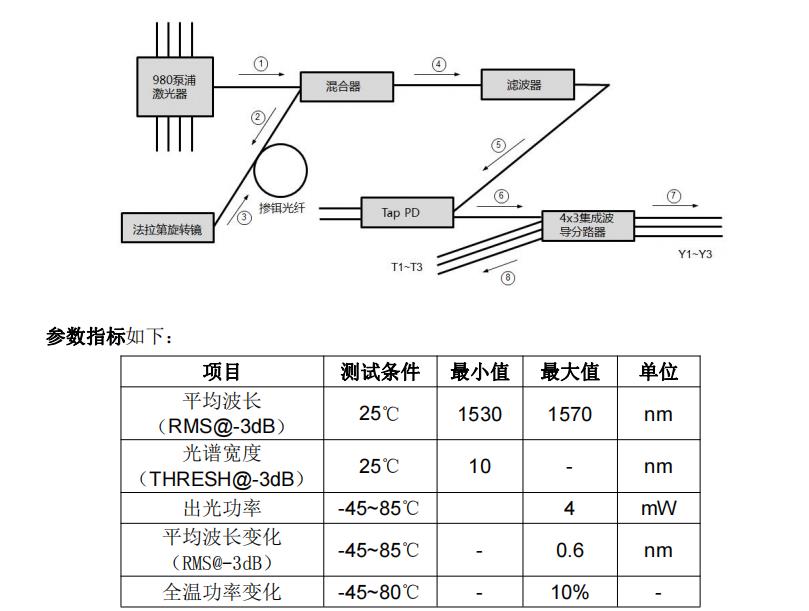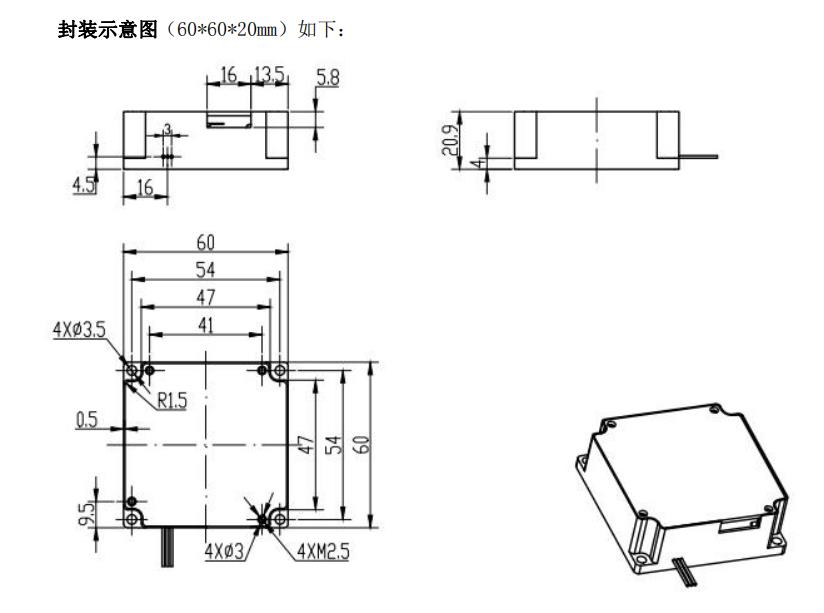 Power requirements: 5V, 1A power input.
Model name:
ORTE-

ASE-

X-

x

ORTE

ASE-

output quantity

Output power(mW)

ORTE

ASE-

1:1

2:2

3:3

…

1:1

2:2

3:3

4:4

…
keyword:
Contact information
---
Sales hotline
Procurement Specialist
HR Specialist