Review of Exhibitions at the 2023CDCE International Data Center Exhibition
2023/11/22
Induction training for college students in 2022
---
In July, the sun is scorching hot, and the company welcomes a group of new friends. In order to allow new colleagues to have a more comprehensive understanding of the company's development history, current situation and future plans, adapt to the working environment faster, and integrate into the company earlier, the company organized new colleagues to participate in a week of intensive training.
On the morning of July 4th, after meeting with new colleagues, the training kicked off. The training revolves around teamwork, mentality, communication, collaboration, and three capacity building. The training course involves company profile, company operation strategy, industry cognition, product knowledge, company culture, quality, safety management, refined management, capacity building, Rules and regulations, company culture, etc. At the same time, a technical instructor and an on-site learning master were arranged for each college student, a grand apprenticeship ceremony was held, and outdoor expansion training projects were arranged at the end, with rich content and various forms. improved everyone's team spirit and received good results.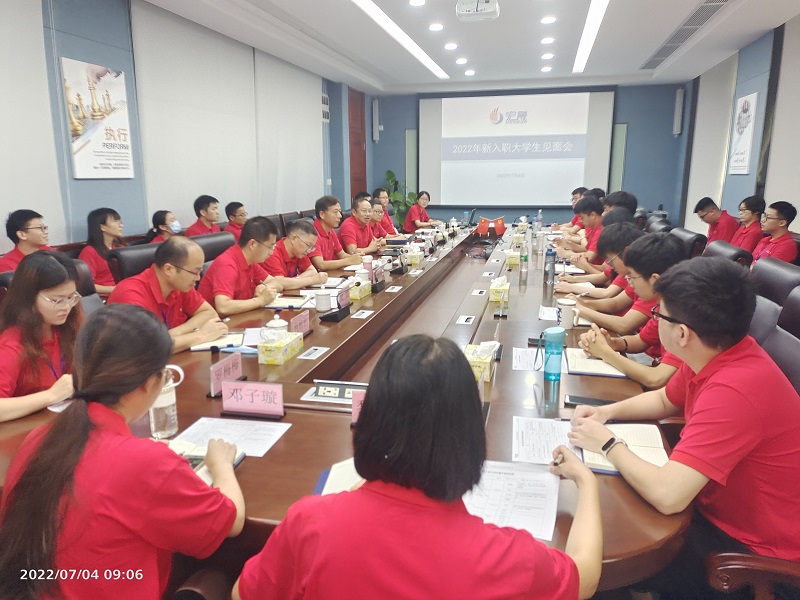 On the afternoon of July 7, the apprenticeship ceremony for the newly recruited college students in 2022 was grandly held in the No. 1 conference room. 13 newly recruited college students and first-line masters participated in the apprenticeship ceremony. Company leaders, department heads, mentors and human resources witnessed this exciting moment.
At the apprenticeship ceremony, the apprentices respectfully invite the master to sit down, offer tea, and solemnly swear an oath. The earnest teaching of the masters, full of encouraging expectations, and the sincere handshake and hug of the master and apprentice infected everyone present. The disciples also express high hopes.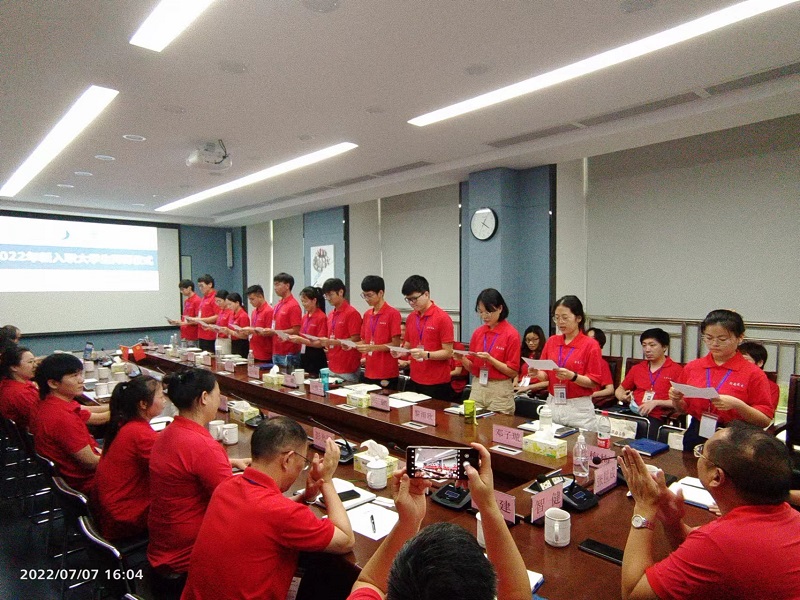 Apprenticeship Ceremony for College Students
On July 9th, the 2022 outdoor development training for college students was launched at the three-person development base of Conghua Liuxihe Forest Company. A total of 30 people participated in this expansion training, including newly recruited management technicians and auxiliary staff. Expanded projects include breaking ice, team building, deciphering codes, crossing the line of life and death, the power of breathing, orienteering, power circles, etc. The entire training process was tightly arranged, and the trainees who participated in the outward bound training devoted themselves wholeheartedly, dared to challenge, and completed each project excellently.
Although the outdoor development training is relatively difficult, everyone is not afraid of difficulties, strives to overcome obstacles, moves forward bravely, and strives to complete each project better with goals and trust in the team. This not only reflects the courage and strategy of individuals, but also shows the spirit and strength of an organization and team.
Through the one-week intensive training and outward bound training, everyone has benefited a lot. It effectively solved the seven major anxieties of new recruits, and also helped newcomers realize the transformation from students to professionals and become a passionate starter. Orte, a big family, gives full play to its own advantages, realizes personal value, and grows together with the enterprise.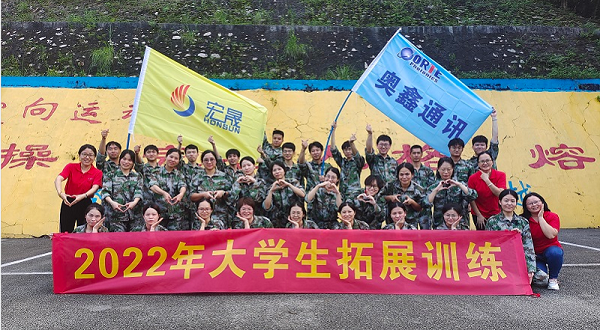 Outdoor training
keyword:
Contact information
---
Sales hotline
Procurement Specialist
HR Specialist